CCM World Group: Founder Profile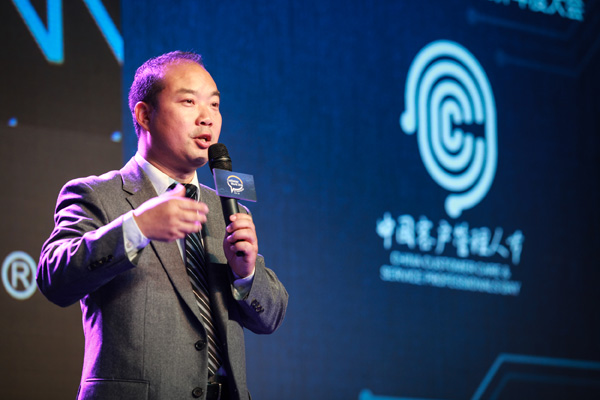 Mr. Zhao Xi (趙溪先生)
Mr. Zhao, an industry symbol of call center operation and customer service training in China and a renowned advocate and practitioner of customer service and international standardization management, currently is
• Founder & President, Customer Care Management World Group
• Founder & Chairman, CC-CMM Customer Center Capability Maturity Model and International Standard Organization,
• Vice Chairman, China Call Center Industry Capacity Building Management Working Group,
• Vice Chairman, Institute of China Call Center and E-Commerce Development,
• Founding president, CNCCA China Call Center Association,
• The APCCAL sponsor, Asia Pacific Call Center Industry Alliance.
Mr. Zhao graduated from Nanjing University of Aeronautics and Astronautics and became a faculty member in the school for more than 6 years. He had served as Director of Vocational Skill Training, Department of China Electronic Information Industry Development Institute, Executive Vice President of Calling Center Standards Committee of Information Industry Department, Executive Vice President of China Electronic Chamber of Commerce Call Center and Customer Relationship Management Committee, etc.
Mr. Zhao has long been committed to the research and development of customer care and management in China. His published work includes "Call Center Customer Service Agent", "Customer Service Introduction and Call Center Practice", "Call Center Operation and Management", "Customer Center Capacity Maturity Model " and other monographs. He also is the editor of call center related professional school teaching materials series under Ministry of education.
Some highlights of Mr. Zhao during his career include:
• In January 2003, Mr. Zhao founded the call center industry authoritative magazine "Customer World" and has served as its producer since. Long for the domestic over a thousand customer service and telephone marketing agencies, he has been their management consultant and business trainer.
• In October 2010, the 13th World Call Center Convention in Vienna presented Mr. Zhao the only "Special Prize" to Mr. Zhao as a lifetime achievement for his contribution to the global industry.
• Mr. Zhao was inducted into the "Call Center Hall of Fame ". He is the only person in Asia who has won this award.
转载请注明来源:CCM World Group: Founder Profile
相关文章