Conversational AI Design Certification Course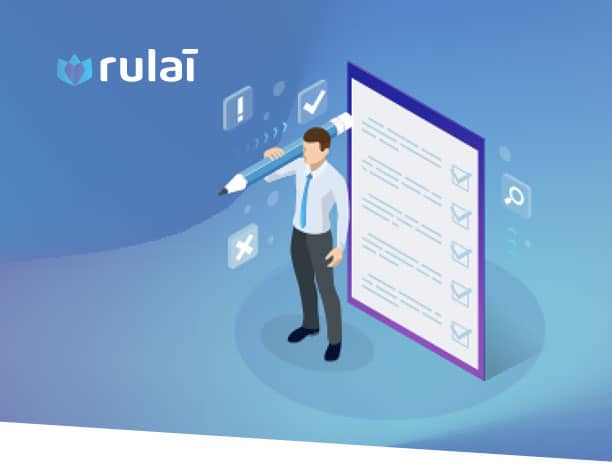 June 10-11, 2019
9:00 AM – 5:00 PM
Los Gatos, CA
Learn how to design
and build your own AI virtual assistants with an all-inclusive two-day course
The Rulai Institute Conversational AI Design Certification course gives you practical tools to design and build sophisticated AI virtual assistants that delight customers and employees. The course provides an end-to-end framework of best practice, with case studies and activities that put your learning into action. By the end of the course you'll have a working AI virtual assistant for your company, developed under the guidance of leading experts in conversational design.
Learning outcomes:
Analysis and design:
User, task and system-centric design methods
Requirements analysis: scenarios, user personas, storyboards, use cases and data- driven analysis (human conversations, tickets, emails, search log etc.)
Conversational flow design
Experience design: attractiveness, emotion, philosophical, social and ethical implications of affective computing
Deployment methodology:
Building bots with the Rulai console
Evaluating bot performance, including qualitative and quantitative methods
Deploying and iterating based on active learning, data analytics and transcripts
AI primer for designers :
State of AI
Key technologies and algorithms
NLP and Dialog Management
Virtual Assistant Ability Model
A virtual assistant prototype that you build by yourself
Who should attend:
UX designers who are involved in or curious about designing user experiences that include conversational AI
Conversational AI scientists, architects, or engineers who are involved in developing chatbots
Product managers who want to evolve their products to include conversational AI
Brand or creative designers who want to design conversations as part of a marketing or brand campaign
Program managers and consultants who are involved in virtual assistant deployments
Get certification
Join an elite group of certified conversational design experts by successfully passing the Rulai Institute Conversational AI Design Certification exam at the end of the course. To earn certification, you must pass a timed exam covering the course concepts. Your registration includes up to two attempts to pass the exam.
Instructors
The certificate program is designed by the following instructors. Selected instructors will deliver the course, depending on the time and location.

Yi Zhang
CTO & Co-founder, Rulai
Tenured Professor, University of California Santa Cruz
AI Consultants for Toyota, HP, Alibaba, etc.
Grants from Google, Yahoo, Microsoft, NEC, Ebay

Jamie Callan
Tenured Professor, Language Technologies Institute, School of Computer Science, Carnegie, Mellon University
Organizer of 2019 Conversational Assistance Track (Evaluation conducted by National Institute of Standards and Technology)

Thi Avrahami
User experience for AI & NLU specialist
User experience design consultant for VMWare, Intuit, Waiter.com, University of Washington, etc
HCI at Carnegie Mellon University

Sri Kurniawan
Tenured Professor University of California
Santa Cruz
Lecturer, University of Manchester
Chair, International ACM SIGACCESS Conference on Computers & Accessibility

Prof. Gary Hsieh
Associate Professor, University of Washington
ACM CHI, Associate Chair; HCI Consortium Program co-Chair
Ph.D. in HCI at Carnegie Mellon University
About Rulai Institute:
Rulai Institute is the research and education division of Rulai Inc. It provides research, insights, and educational programs to equip companies with the know-how to automate human-centered business processes using conversational computing. Rulai's founding team has published over 400 research papers and filed over 80 patents in AI. Rulai Institute also offers courses and workshops to help companies implement best practices in conversational computing.
参与费用:
培训费用:USD 2,500/人;
(不包含酒店及餐饮费用;不包含往返机票费用)
银行名称:Bank of America
账户名称:CCM WORLD INC.
账户号码:3810-4354-4268
银行地址:222 Broadway, New York, NY 10038
SWIFT code: BOFAUS3N
Wire transfer routing # : 026009593
咨询报名
郑洁: 13718770777,zhengjie@ccmw.net
左冰: 13466626291,zuobing@ccmw.net
潘江玲:18510813910,panjl@ccmw.net
转载请注明来源:Conversational AI Design Certification Course
相关文章